We strive to be the world's premier supplier of hand fastening screws produced using a variety of materials.
Mitsuboshi, established in 1938, continues to be at the forefront in the manufacture of metal and plastic components striving to excel in quality, competitive pricing and large production volume by adhering to our company motto of "NANI KU SO" or, continuous improvement. With over 70 years as a leader in supplying butterfly bolts, nuts and hand fastening screws to various industries, we continue to develop new technologies which meet, or exceed the demands of our worldwide customer base.
The 21st century has brought many changes in the structure and composition of Japanese industry and Mitsuboshi will always work hard to be our customer's best partner in current and future product requirements.
We greatly appreciate the loyalty and encouragement of our customers and will continue to improve our level of service by following our motto "NANI KU SO".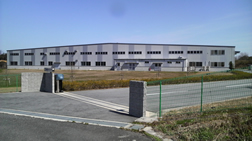 CORPORATE PROFILE
COMPANY NAME
MITSUBOSHI C.I. CO., LTD.
FOUNDED
APRIL 1, 1938
INCORPORATED
MAY 10, 1950
CAPITAL

| | |
| --- | --- |
| MAY, 1950 | JPY 300,000 |
| MARCH, 1954 | JPY 1,000,000 |
| SEPTEMBER, 1955 | JPY 4,000,000 |
| MAY, 1967 | JPY 9,500,000 |
| SEPTEMBER, 1989 | JPY 38,000,000 |

BOARD OF DERECTORS

| | |
| --- | --- |
| PRESIDENT | JUZO NAKAMURA |
| DIRECTOR | YOKO NAKAMURA |
| DIRECTOR | YOSHIYUKI YOKOTA |
| AUDITOR | MITSUTAKA UEDA |

NUMBER OF EMPLOYEES
43 (AS OF NOVEMBER, 2018)
BANK REFERENCES
Bank of Mitsubishi UFJ, Ltd.
U-BANK EIWA
SHOKO CHUKIN BANK
ADDRESS
HEADQUARTERS
15-12, TAKAIDAMOTOMACHI 2-CHOME, HIGASHIOSAKA CITY,
OSAKA, 577-0054 JAPAN
TEL: +81- 6- 6782-3151
E-mail: mitsuboshi@mitsu-boshi.co.jp

FACTORY
2162-1, SHIRAKASHI, IGA CITY,
MIE, 518-1151 JAPAN

BUSINESS LINES
PRODUCTION AND DISTRIBUTION OF
WING NUTS, WING BOLTS AND HAND FASTENING SCREWS
ACCESS MAP
history
1938
Founded as Showa Pig Iron Foundry.
1946
Producing pig casting concurrently with aluminum casting.
1948
Stopped producing aluminum casting and manufacture malleable iron mainly.
1950
Established Mituboshi Casting Industry Co., Ltd, as a limited company organization.
1954
Started to trade operation and changed the trade name in to Mituboshi Industry Trade all at once.
1956
Relocated a head office from Nishi Ward in Osaka City, Osaka to Higashi Osaka city, Osaka.
1957
Started to manufacture malleable cast iron nuts (marked with Aquila or eagle star).
1958
Completed pipe threading machine (Automatic home made).
1961
Started to manufacture wing bolts.
1964
Started to manufacture and sale of cold headability wing nuts.
1964
Started to manufacture knob screws
1967
Absorbed and merged Mitsuboshi Trade Co., Ltd.
1985
Imported miscellaneous daily goods from U.S. and started to sell them.
1987
Imported textiles from European countries and started to sell them.
1990
Imported textiles and miscellaneous daily goods from China, Hong Kong and Taiwan and started to sell them.
1994
Started sales operations to expand domestic sales
(Expand sales areas from center of the Kansai region to all over Japan.)
2000
Obtained international standards for Quality Assurance System ISO9002.
2004
Obtained international standards for Quality Assurance System ISO9001.
2007
Newly established Mie Factory and relocated a head office to a new building.
2008
Won Good Design Award in 2008
USA Representative Office
Mitsuboshi C.I. Co., Ltd.'s representative office in the United
States provides the following services:
・Import assistance
・Engineering and product integration
・Kit development and production
・Local warehousing
・Financing
We are happy to assist in any matters relating to Japan.
Contact Information
Phoenix Office
10800 E. Cactus Road
#54 Scottsdale, AZ 85259
602-363-8015 (Tel.)
480-767-6805 (Fax)
e-mail mciazusa@gmail.com
Contact:
Scott Lefcourt
Office Hours: 6:00 a.m. to 8:00 p.m. 7 days
You are also welcome to contact Mitsuboshi directly.